Loving Practitioners And Their Healing Powers
5th
June 2012

0 Comments
By Beau Miakinkoff, LMT, LMP, CA, IAC
Intent and the Power of the Practitioner
I recently received en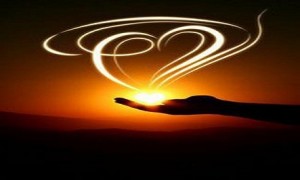 ergy work for some  chronic pain.  I didn't even seek out the treatment myself.  (I was asked by a healer if I might allow an energy work session) At the time, the pain was not too terrible, but it was magnified enough to make me aware of the increasing discomfort and how thankful I was that my work day was almost done and I could go home to start my "home care routine" to help get the pain back under control.)  I had no specific expectations but was open to anything that would help me as I was determined to do anything to relieve/eliminate the constant afflictions.  –In a nut shell, I was ready to let go of holding the pain.
This choice is critical and exponentially powerful in anyone's daily pain.   The decision to throw down the gauntlet and deal with the chronic issues head-to-head of  being in pain -vs- getting well has a profound psychological, physiological, neurological and spiritual effect that ensues the miracles of harmonizing powers of the body and mind.
Being the fortunate recipient of a loving practitioner's healing work,  I am quite convinced that I made the decision based upon the sincerity of the initial inquiry.
"As practitioners, we can't make someone activate their own self-healing superpowers. But I do believe we canfacilitate the choice. My belief in my patients, your belief in yours – becomes the mirror through which the patient can see that miracles do happen. In fact, as I'm learning in the research for my upcoming book Mind Over Medicine, many studies show that when docs believe a patient can be cured, they're statistically more likely to be cured than if the doc is pessimistic." ~ Lissa Rankin, MD: Founder of OwningPink.com, author of Mind Over Medicine: Scientific Proof You Can Heal Yourself 
The patient does the hard part, but the provider of the medicine holds that sacred space, bringing love – which really is the ultimate medicine. When the patient has this, anything is possible.
Consequences of Table Manners

As a massage therapist, it is important to me to hold the healing intent sacred with each client.  I can physically feel the difference within myself when I fail in this capacity to do my best for each person on my table.  If I can feel this difference, I know my clients can do so also.  Being "considerate" with my clients in this respect is of great significance and has imminent influence on how fast and how well they are able to activate and harmonize their own healing powers of the body and mind.
I have been on the tables of colleagues that "go through the motions" of performing massage therapy.  I can tell that they are not "into" their work, not being in the present moment and not holding that sacred healing space.  I feel better when I rise from the massage table, but within twenty minutes, I am right back to the level of discomfort as I was when I arrived for my therapy session.  What good is that?  Not much in my opinion.  A waste of my time for sure (and the practitioner's) and a waste of my finances (on my behalf).
My mountain of gratitude to G.S. Barry for the loving, talented energy work that has been bestowed upon me.  My Qi is moving,  healthiness is being restored.  Happiness, indeed! ♥

Tags: Healing Intent, Myrtle Creek Oregon Massage Therapy, Powers of the body and mind, Sacred Space, WDT
Filed under: Massage Therapy Articles