How to Order Your NingXia Red® Today!
4th
May 2013

0 Comments
How to Order Your NingXia Red® Today!
(and take advantage of wholesale pricing & commission bonuses)
In addition to the product information, service explanations, sales aids, and training materials included in the Start Living Kit, this exclusive enrollment option also contains the energizing benefits of NingXia Red, Young Living's naturally delicious nutrient infusion in a value priced 4-pack. Rich in wide-spectrum antioxidant activity, NingXia Red has the highest levels of naturally occurring, age-defying S-ORAC activity to help support immune function, cardiovascular health, and nourish the eyes.* Whole Ningxia wolfberries and other nutrient-dense fruit juices, like aronia and pomegranate, make NingXia Red the prefect choice for optimizing wellness. The NingXia Red enrollment kit provides everything you need to professionally and confidently share this terrific product with others, all with $33.50 in savings over individual product pricing.  4 – 750ml NingXia Red with 30 – 2 oz. NingXia Red Singles for $206.25
Please follow along as I explain the ordering process.
VIA THE COMPUTER
1.)               Go to www.essentialeverydayoils.com
2.)               On left hand side of screen, under Business heading, click  on "Enroll Now"
3.)               Click on NO.  (you are answering the question: "Are You Currently A Member of Young Living Essential Oils?" and indicating that you desire to become a Young Living Essential Oils Member)
4.)               Select the country in which you live. (example: If you reside in America, chose United States).
5.)               Click on "Independent Distributor"
6.)               Please review the Young Living Essential Oils Distributor Agreement
7.)               By clicking, "I agree," you acknowledge that you have read and agree to the terms and conditions of the Young Living Essential Oils Distributor Agreement.
8.)               The next page automatically fills in a sponsor and enroller number for you.  It should be White Dragon Therapies (1003506)
9.)               Also, on this same page, it is required that you Enter a Username, a Password and a PIN. You will need to use your Username and Password to login to Virtual Office and place orders. Your PIN is used to access the phone ordering system (IVR). All information is required.
10.)           Complete your personal information and your physical mailing address (not a P.O. Box)
11.)           Verify that all is correct, then click on "create account"
12.)           The final step in the sign up process is to solidify your wholesale pricing by purchasing one of the starter kits.  To fast-track receiving your NingXia Red and get started on improving your health, choose the Starter Kit – premium with NingXia Red® (code 9752) for $160.00 as this will save you $95.59 off the wholesale cost of the NingXia Red products if you would purchase them individually. This kit contains two 750 ml bottles of NingXia Red, 1 box of 30 count 2 oz singles, and 1 box of 14 tubes of NingXia Nitro.
13.)           Continue to "checkout" to finish your enrollment processing, or you may continue shopping.

Congratulations on taking your first important step
towards a more vibrant health and
Welcome to the Wonderful World of Young Living!
If you have any questions, please call me.  I will be happy to assist you.
Drink to Your Health!
Beau Miakinkoff

503-804-9711
YLEO DIST#1003506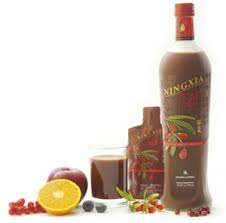 Tags: All About NingXia Red, essential oils in Myrtle Creek Oregon, Massage Therapy in Myrtle Creek Oregon, New NingXia Red, NingXia Red in Myrtle Creek Oregon, Super Anti-oxidant berry drink. Healthy Living with Ningxia Red, WDT, YLEO Distributorship Enrollment Instructions, Young Living Essential Oils
Filed under: All About NingXia Red