Frankincense Videos on You Tube
15th
September 2010

0 Comments
Young Living Product Blog posted Sept. 13, 2010
Of the forty-three species of frankincense, Young Living distills resin from only two—Boswellia carterii and Boswellia sacra. Watch to find out why.
Only D. Gary Young understands the subtleties that go into cultivating therapeutic-grade frankincense resin. Discover the conditions that create the right balance of natural plant properties.
To this day frankincense is harvested using the same technique developed centuries ago. Learn the time-honored technique in this informative video.
Only one man in the essential oil industry travels to the source. Watch as D. Gary Young retraces the steps of the ancient frankincense trail, and hand-selects only the purest resin.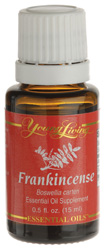 Frankincense (Boswellia carteri) has a sweet, warm, balsamic aroma that is stimulating and elevating to the mind. Useful for visualizing, improving one's spiritual connection, and centering, it has comforting properties that help focus the mind and overcome stress and despair. Frankincense is considered the holy anointing oil in the Middle East, where it has been used in religious ceremonies for thousands of years. More recently, it has been used in European and American hospitals and is the subject of substantial research. Frankincense is also a valuable ingredient in skin care products for aging and dry skin. The ancient Egyptians used it in rejuvenation face masks. Frankincense has an approximate ORAC of 6,125 (TE/L). TE/L is expressed as micromole Trolox equivalent per liter.  Frankincense Essential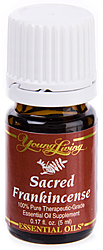 Oil (PDF)
EarthKosher Certified
Sacred Frankincense essential oil comes from the Boswellia sacra frankincense tree and is distilled at the Young Living distillery in Oman. Sacred Frankincense is ideal for those who wish to take their spiritual journey and meditation experiences to a higher level.  Sacred Frankincense essential oil product information page (PDF)
EarthKosher Certified
to order your Frankincense and Sacred Frankincense click here essentialeverydayoils.com

Tags: Frankincense essential oil, Portland massage therapy, WDT, Young Living Essential Oils
Filed under: All About Frankincense