The Story of the White Dragon
5th
June 2012

0 Comments
by Beau Miakinkoff, LMT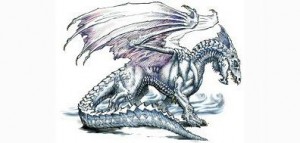 I used to have this story posted to my original website way back when (in 2006). Recently, I was asked (again) about the name of my practice…I am often asked "Why dragons", "Why did you name your practice White Dragon Therapies".  I don't mind telling the story of why and decided to re-post my original tale of how this came about.
Throughout literature, the dragon has been a creature of great misunderstanding.  Most often a hunted and slaughtered creature.  A trophy.  A symbol of triumph and a measure of strength to mankind when slayed.  Even as a child, I questioned:  "What did the dragon ever do to deserve this treatment?"  All the explanations given to me seemed unacceptable. I have been and still am on the dragon's side.  A staunch defender of this "alleged" mythical being.
White Dragons are counted among the wisest of dragon-kind.  Perhaps it is because they are associated with the light and righteousness or light of the Spirit.  They rule positive power currents in magic.  The White Dragon balances karma, seeks truth, betters all levels of life, keeps positive attitude towards all things, and can provide psychic guidance.
There is within the jaws of a White Dragon a precious gem that metaphorically grants wishes and desires.  It is not unusual to find these dragons holding their tails in their mouths while sleeping or resting.  This tail-in-mouth symbolizes continuity and stability.
When the White Dragon releases the hold on the tail, it stands ready to use it's vast powers for creation.  I like to think that these magnificent creatures will also lend this power to promote the health and well-being of human kind.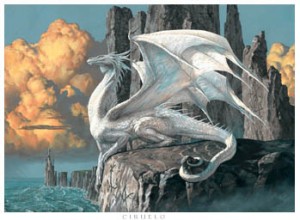 Tags: Massage Therapy in Myrtle Creek Oregon, Myrtle Creek Massage Therapy, the story of the white dragon, WDT, White dragon powers, White Dragon Therapies massage and essential oils treatments
Filed under: WDT