Bodacious Bungalow
19th
April 2016

0 Comments
~ An Avian Abode ~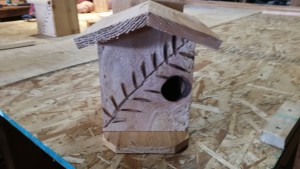 I use a natural knot hole in the wood for the door for the birds.  It has my signature vine decoration on the front and sides.  These can be hung or mounted.  Made from rough cut all natural western red cedar.  Dimensions are 8″ wide, 9″ long, and approximately 8.5″ tall,
We have two hanging off of our front deck.  Every Spring, Junkos come in and claim them to raise their family.  The birds that come every year to our place stay a long time…as we also have a huge feeder and a bird bath.  They really think it is an ideal place to come raise a family.
At the end of February 2016, I gave a bird house each to my two grandsons…a week later their mother hung them in a tree and immediately birds came in to claim them.  It was amazing.
$15.00 each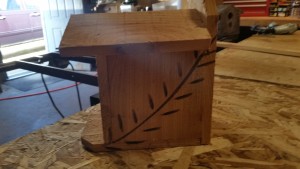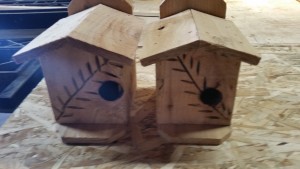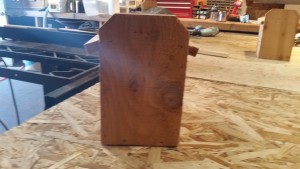 Tags: Avian Spring and Summer Abode, Bird House, Bodacious Bungalow, Bodacious Creations, Bodacious Creations by Robert Baune, Bodacious Creations Myrtle Creek Oregon
Filed under: Bodacious Creations