Chakra Raindrop Technique
9th
July 2010

0 Comments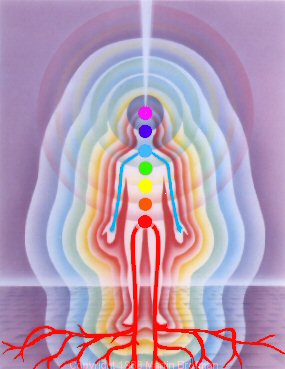 Chakra RT $113.00 is designed by Beau Miakinkoff to balance the seven major chakras. Chakras are approx. 2-3 inches in diameter and are lined up along the spine from the tip of the tail bone to the crown of the head. These locations correspond with what science now understands as specific places along the spine where there are nerve plexuses.
Chakras are believed to be spinning pinwheels that process and transmit energy from the physical to the non-physical realm – linking the spiritual world and the material world. In theory, the chakra's immediacy regulation of energy has been connected to the endocrine system functions. The endocrine system regulates our ductless glands which release hormones directly into the blood stream. Hormones are the body's messengers and are essential and intrinsic to almost every function of the human body.
This RT opens the chakras and prepares them to receive, balances & aligns the chakras to encourage healing, optimizes energy flow & harmonizes all the chakras to work together and then grounds the chakra energies.
The oils used in this RT are White Angelica, Valor along with one other Young Living Essential Oil Blend and nine Young Living Essential Oil single notes.  A full body power Chakra chain of stones is incorporated into this treatment along with Tibetan Singing Bowls to vibrate the oil energy through the chakra energy in the body along with foot reflexology to correspond to the seven Chakras in the spine.
Contact info to schedule your appointment, click here

Tags: Chakra Raindrop Technique, Massage Therapy Myrtle Creek Oregon, Myrtle Creek Massage Therapy, WDT
Filed under: Aromatherapy & Raindrop Techniques