Essential Oils For Use During Pregnancy
16th
September 2012

0 Comments
By Beau Miakinkoff, LMT, LMP, CA, IAC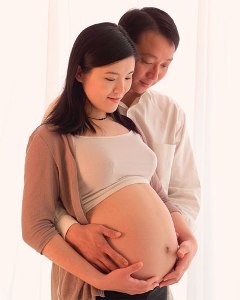 This list was given to me by my Young Living "up-line". As an IAC, I do advise that the mother-to-be consult with her OBGYN, or other primary medical professional that is helping her through the pregnancy and delivery prior to using essential oils. There are many essential oils that may be used by a pregnant woman without harming the unborn child. The following list of Young Living Essential Oil Blends are deemed safe to use by an expectant mother: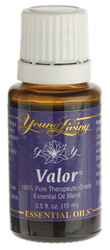 Valor  Helps to overcome fear.  It brings a feeling of calmness, peace and relaxation. Helps balance electrical energies within the body, giving courage, confidence, and self-esteem. It has been found to help the body self-correct its balance and alignment. Is also a wonderful perfume.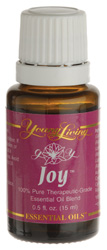 Joy Helps feelings of love,  self  love and confidence.  Can improve circulation. An exotic, luxurious blend that produces an uplifting magnetic energy and brings joy to the heart. When worn as a cologne or perfume, Joy exudes an alluring and irresistible fragrance that inspires romance and togetherness. When diffused, it can be refreshing and uplifting.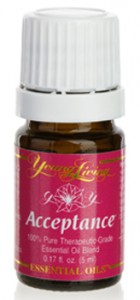 Acceptance  Helps stimulate the mind to be open to the new things in life that allow you to reach toward your higher potential.  Can help with feelings of security, promote feelings of confidence and courage.  It also helps you overcome procrastination and denial.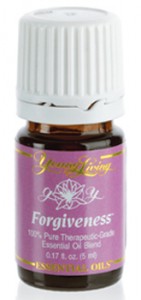 Forgiveness  Useful for emotional balance, Helps you to move past the barriers of life and forgive YOURSELF for those things you have issues with.  May help release negative memories through the elctrical frequencies of the oils found in this blend.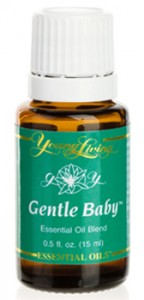 Gentle Baby Designed especially for expectant mothers and the newborn.  It is comforting, relaxing, and soothing.  May help with skin elasticity and stretch marks as well as helpful during the birthing process and for reducing stress.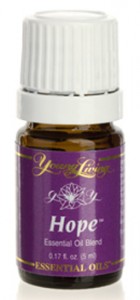 Hope  Supports the body physically and mentally to give you hope.  Can also help with depression.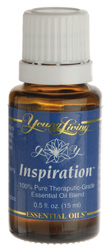 Inspiration Is effective in dealing with problems related to emotional balance.  A combination of oils traditionally used by the native people in the East and in North America for increasing spirituality and enhancing prayer, meditation, and inner awareness.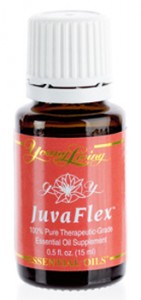 JuvaFlex Aids the body in cleansing the liver and building a strong system.  It can help with detoxifying the lymphatic and digestive systems.  A combination of oils that have been studied for their effect on the liver and digestion. It works well with JuvaTone and Di-Tone.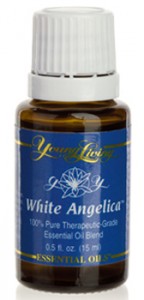 White Angelica Brings about a delicate sense of strength and protection and creating a feeling of wholeness in the realm of one's own spirituality.  Helps with anger, depression, headaches, circulation, haemorrhoids and also lowers high blood pressure.   Its frequency protects against the bombardment of negative energy.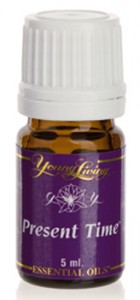 Present Time   Helps the mother focus on giving birth.  An empowering fragrance, which gives a feeling of being "in the moment." One can go forward and progress when focused in the present time.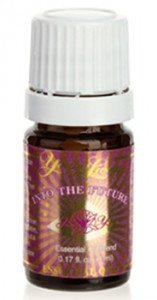 Into the Future   Helps to let go of fear and trauma.  Helps us leave the past behind in order to go forward with vision and excitement. So many times we find ourselves settling for mediocrity and sacrificing our own potential and success because of fear of the unknown. This blend was formulated to help us move forward with determination and a pioneering spirit. Living on the edge with tenacity and integrity unleashes the excitement, challenge, and joy of success.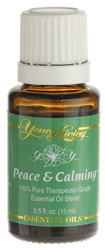 Peace & Calming   Assists to relax.  A gentle, fragrant blend specially designed for diffusing. It promotes relaxation and a deep sense of peace, helping to calm tensions and uplift spirits. When massaged on the bottom of the feet, it can be a wonderful prelude to a peaceful night's rest. Peace & Calming may be especially calming and comforting to young children after an overactive and stressful day. Used as a perfume, it can be a subtle and very helpful influence in an entire environment.
you may find all of these oils available at my Young Living Essential Oils order site.

Tags: Acceptance, Essential oil blends for pregnancy, essential oils in Myrtle Creek Oregon, Forgiveness, Gentle Baby, Hope, Inspiration, Into The Future, Joy, JuvaFlex, Massage and Essential Oils Treatments, massage therapy in Myrtle Creek, Oregon, Present Time, Safe essential oils for pregnancy, Valor, WDT, White Angelica
Filed under: Essential Oil Articles