What To Do After the Auto Accident
11th
August 2012

0 Comments
After the Motor Vehicle Accident
By Beau Miakinkoff, LMT, LMP, CA, IAC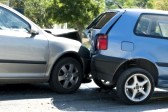 I highly recommend that after you have been involved in a motor vehicle accident, you seek assistance from your primary care doctor as soon as possible after the accident. (or your chiropractic doctor, or your naturopathic doctor).  It matters not if the collision involved high speed or minimal speed. Injuries occur from both.  If the accident is fairly significant you should seek medical attention and have x-rays done to rule out fractures and other serious injuries.
Once you have ascertained that you have no serious injuries that need to be treated by a medical doctor, (i.e. broken bones, internal bleeding, etc) you should seek mva massage therapy treatment immediately.  Body work can be even more effective if you start treatment as soon after the injury as physically because it can encourage and repair the connective tissue to form more strongly than if it were left to heal/mend on its own.
When you help the body to heal properly there is a lesser chance of re-injury and/or chronic pain.  After you have sustained an injury, your body immediately begins to use your sympathetic nervous system (the "fight or flight" response). After the adrenaline rush wears off the body most often will "self splint" (muscles will spasm, stiffen) causing postural changes.  Over a very short time, this can lead to joint and soft tissue dysfunction. With massage these problems may be minimized or avoided entirely.
Prior to coming in for your first massage therapy appointment for auto injuries you will need to obtain a prescription for Massage Therapy.   I accept Oregon PIP – Personal Injury Protection – from all automobile insurance companies for those recently involved in a motor vehicle accident.  Life after an automobile injury can sometimes become overwhelming and there may be too many things to take care of, please feel free to contact me at any time and I will be happy to assist you with any questions you may have regarding the process of accessing your automobile PIP   coverage for your injury recovery  needs.
Aches or pain in any part of the body after being involved in a car accident, is an indication that an area has suffered damage. It is a common mistake that most people make in that they do not seek immediate clinical attention only to see the condition get worse. Injuries from automobile collisions happen at high and low speeds. Both can cause life-long problems if not addressed as soon as possible after the mva.  It may take an mva injury a few days, weeks, or even months to appear. If you were in any type of auto accident and are experiencing discomfort I offer massage therapy for auto injury rehab.
Common Symptoms:
Blurred vision
Depression
Difficulty with concentration or memory
Dizziness / Light-headed
Fatigue
Headaches
Hip/Leg pain
Irritability
Low back pain
Neck / Shoulder pain and stiffness
Pain or numbness in the arm and/or hand
Poor sleep
Ringing in the ears
Sensations such as burning or "pins and needles"

Tags: massage for mva injuries, massage through auto insurance, Medical Massage, Medical Massage in Myrtle Creek Oregon, MVA injury rehabilitation massage in Myrtle Creek Oregon, mva massage, Myrtle Creek Oregon Massage Therapy, Therapeutic Massage, white dragon thereapies
Filed under: WDT